With the change in time, traditional businesses have to level up to be more efficient, connect with customer needs & current trends, and survive through hard times.
The digitalization of the business using restaurant management software can radically improve the brand reach and internal business operations.
All-in-one food delivery software to run your business better
WooberlyEats is a better and more powerful food delivery software to manage and handle all internal operations smoothly. The restaurant management software is designed to be visually appealing and meets the needs of business owners and customers.
The software is quicker to set up and seamlessly connects eaters, drivers, and restaurant owners. It is best in terms of the performance of the software, scalability, and in developing a minimum viable product.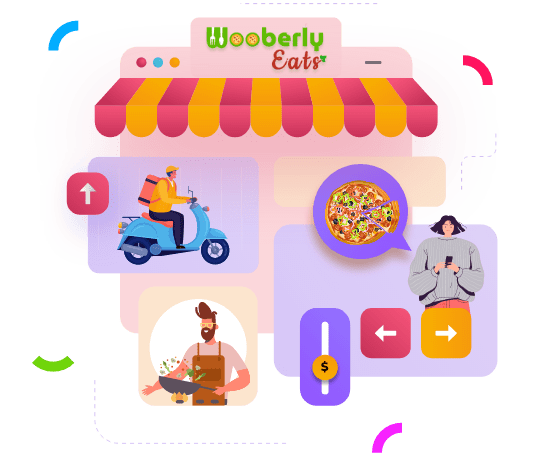 Get an agile web panel for the restaurant owners
Let restaurants be open for new business opportunities and reach new customer doors through seamless food delivery software. An ideal software that works perfectly for your business
The restaurant management software comes with an eater app, a driver's app, a web panel for restaurant owners, and an admin panel for business owners. With a fresh and sleek look of the user interface, the software makes it pleasing for users to stay longer on the platform and collaborate together.
Empowering with top technologies
We combine our skills, creativity, and the right set of technologies to build robust reservation management software. We have used Flutter technology, a cross-platform application tool to create stunning mobile apps quickly. We powered up our APIs with GraphQL technology to speed up the performance of the software.
We integrated Google Maps and Flutter Location Plugin to know the customer's current location, routing, and live tracking. We have used the Socket.IO package to create a smooth connection between mobile devices. Also, we have used Firebase to handle push notifications, analytics, and crash reporting.